The first of its kind Pre and Primary school in Seychelles, Trotters Stop offers a unique curriculum; one with an ideal blend of teaching methods and external stimuli. Our experienced staff teach within a range of sections from Nursery, Reception 1 & 2 and Years 1 to 6.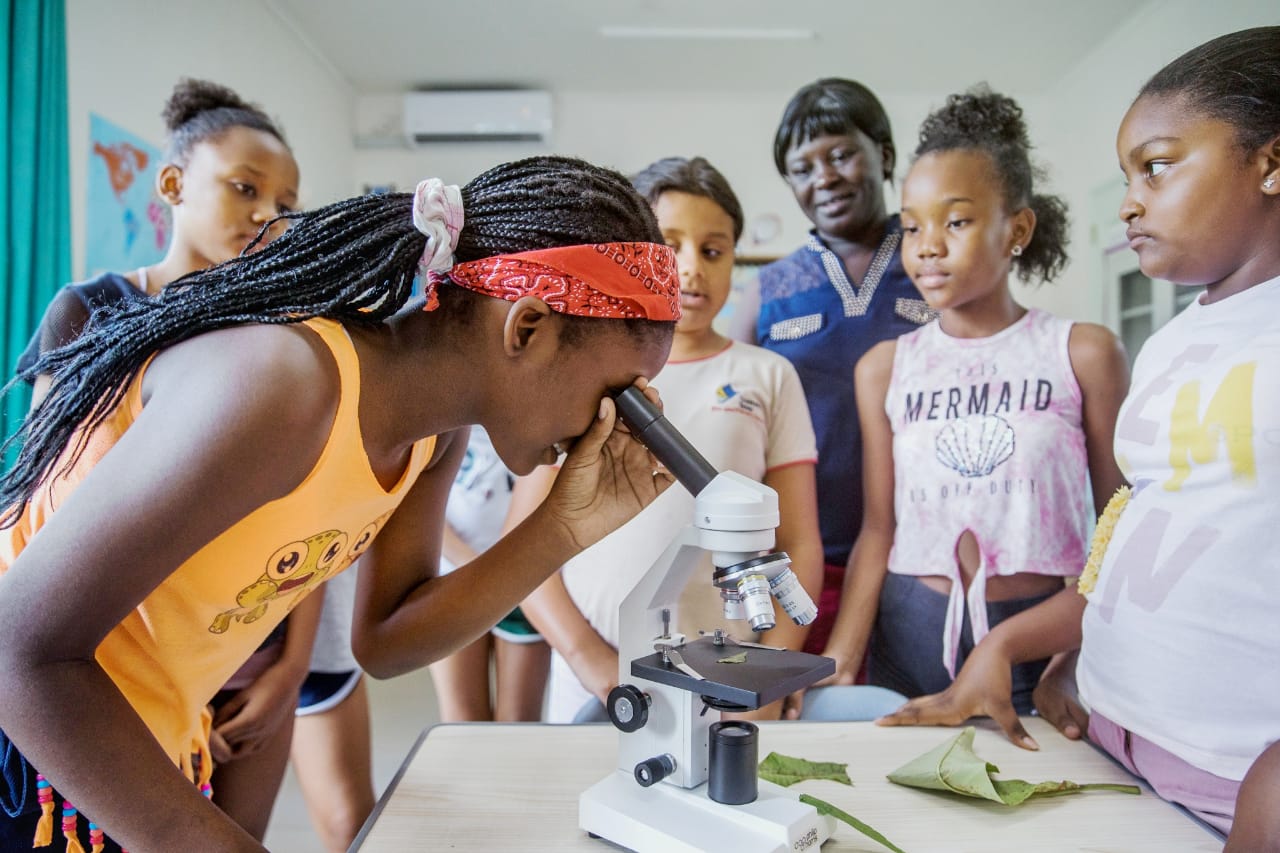 Our curriculum employs a wholesome approach to educating the millennial child. We will continue to cater to children of 2 to 5 years of age and classes ranging from Nursery to Reception 2 will follow the Early Years Foundation Stage (EYFS) framework teaching approach from the UK to ensure our students have access to the highest standards of education.
Building the foundation of students aged 2 – 6 with classes ranging from developing emotional, psychomotor and knowledgeable areas of the growing minds. We also offer a kiddy pool to improve motor skills underwater.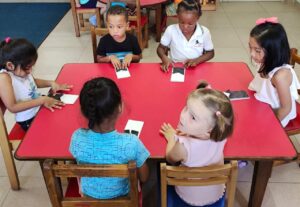 Building the foundation of students aged 4 – 6 with classes ranging from developing emotional, psychomotor and knowledgeable areas of the growing minds. We also offer a range of activities from sports clubs to dance and outdoor field trips to further enhance the learning experience.
For students between ages 6 – 12 years, we follow the English National Oxford International Primary and International Primary books for all subjects as part of our British curriculum to ensure quality education is delivered. 
take the next step for your Child's better future
extracurricular activities
Children grow up so quickly and their bodies need to be able to take the rapid growth in their early years. Daily activities enable them to channel all that raw energy and reach their developmental milestones while making wonderful memories together. Having discovered the joys of independence, they're eager to do "what the big children do." But they still learn best in a structured environment where gymnastics, other physical activities, and all aspects of learning are combined with a healthy dose of fun. Our Classes focus on:
Activities to help develop teamwork and harmony amongst the students. The club focuses on improving the physical and mental health of the children and also promotes the importance of lifelong health and wellness to students by stressing the value of physical activity through fun, creative and invigorating endeavors. 
Marine Football Club has adopted us to train children in our football club. It focuses on improving their individual and team skills. The training methodologies ensure progress and development through sport.
We have a kiddie pool available for the nursery students while the older students utilize the external swimming club for their water activities. All aquatic activities have an experienced teacher to guide and monitor them.
Tippy Toes Dance program is specially created for beginners. As they proceed to bigger classes, the combinations become more advanced to improve their reflexes, reaction to music and memory.​​
Dance & Drama club encourages children to explore their emotions, expand their imagination, and helps them develop their own, unique voice. Each discipline of music, dance, and drama engages a child's brain, body, and emotions in different ways to encourage their confidence and find joy in self-expression.
Seychelles' Tourism Department has joined forces with the Ministry for Education to revamp the school tourism clubs. Our school has joined the "Lospitalite Campaign" through the "Lospitalite Tourism Club".
Rhythmic learning is one of the crucial foundations in building memory in a child and our music club currently hosts. Guitar Lessons to spark creativity in our students and entertain those who are interested in pursuing music.